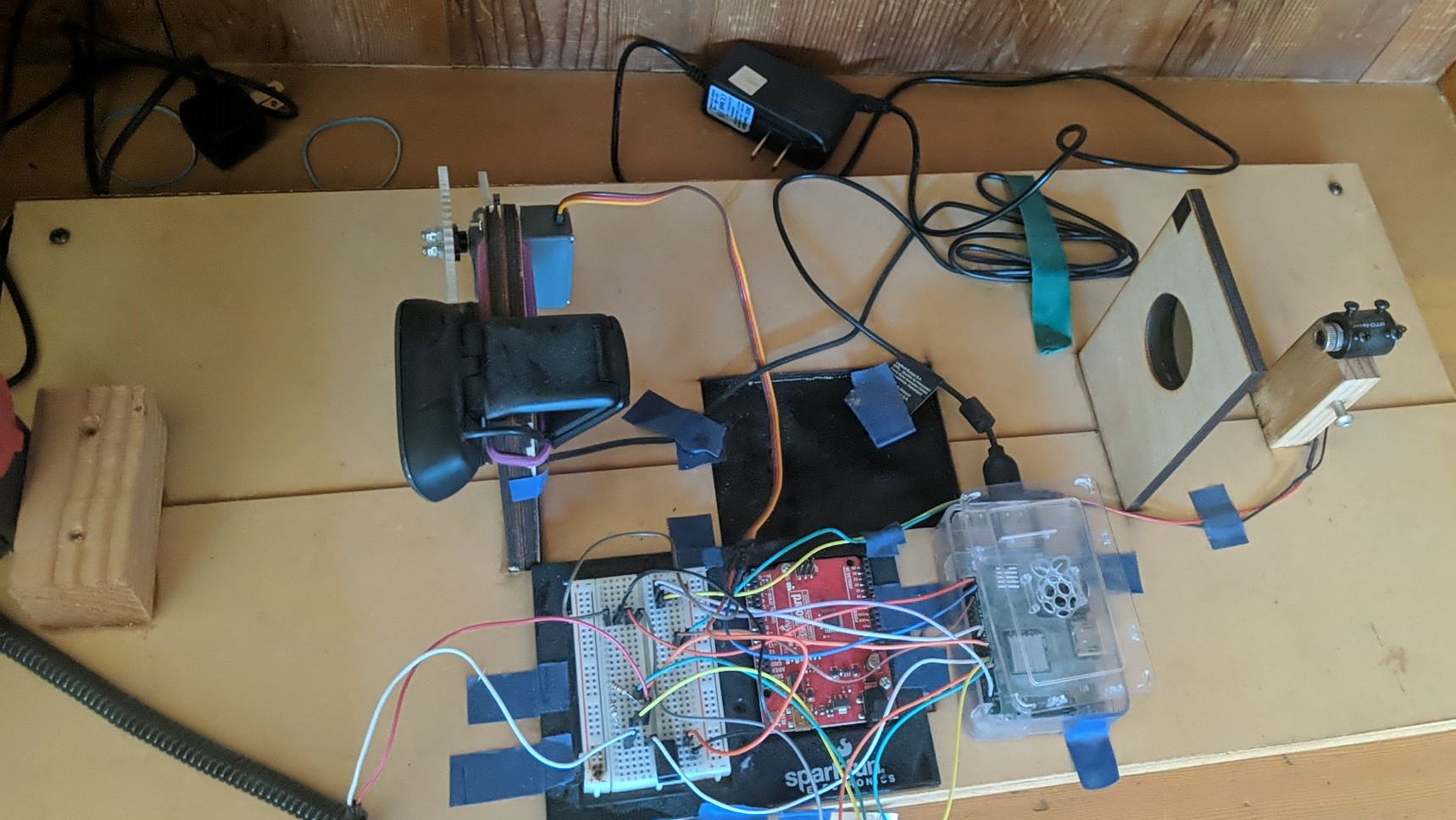 Remote Polarimeter Experiment
As a part of the Project Querb non-profit, I designed a remotely controlled polarimeter experiment with a browser interface. It demonstrates polarization of light using a laser and two linear filters, one controlled by the user through a servo.

Project Querb is a non-profit organization with the goal of democratizing access to quality science experiments for everyone.
Learn more about Project Querb